HI everyone!  I just wanted to say thanks to everyone for coming out to the 1st PA EPI Dog Gathering.  I feel that it was a huge success.  I think we had a nice number of people present, but we were certainly outnumbered by dogs!  Every dog got along well with one another, (as did the humans)! The bad weather waited to arrive until after the event. Please email ANY pictures from the gathering that you have, no matter how bad you think they are, I can do my best to edit them, upload them to photobucket, and put on here as well as that, I will email to Olesia for the EPI Gatherings page.  Because of the huge # of dogs, I don't think that I have one good picture of every dog looking at the camera! Hopefully others will submit some.........
I also wanted to give special thanks to our Sponsors for this year's event.  I have let these brands into my home and hope you will do the same. Our goodie bags filled with samples would not have been possible without them.
     Honest Kitchen- Embark
     The Taste of the Wild
     Fromm Family Foods
     Newman's Own Organic
     K9 Enzymes
...and a thank you to the following for contributing, their time and literature.
     Walbert Animal Hospital, Allentown PA
     Walgreen's Pharmacy, Bethlehem, PA (for valuable "W" card savings plan which can be used for
     discount Pet Meds.)
And... The winners of our prizes are as follows:
Cheryl with Kona- Door prize winner, bottle of wine.
Diane with Sasha-  Answered this trivia question correctly:  Within 5 seconds I need you to right a # down. How many letters are in:
Exocrine Pancreatic Insufficiency
Answer: 31, Won a Dog Treat and Toy Tin.
Sharon with Hans-
Kain just had a birthday this month. Add together the day of the month with the # of years and let me know your total:
Answer: 5 years + 6 of September = 11, Won a bottle of wine.
Liz Ficarra with Jasmin and Gypsy- 
Game 3:
Spell the actual word for B 12
Answer: CYANOCOBALAMIN, Won an EPI4Dogs T-shirt with basket
Congrats to all our winners and for those of you that did not win there is of course always next year!


Eva, Nicole and Mia with Kain
Joe with Kain
Cheryl with Kona (Search and Rescue dog in training)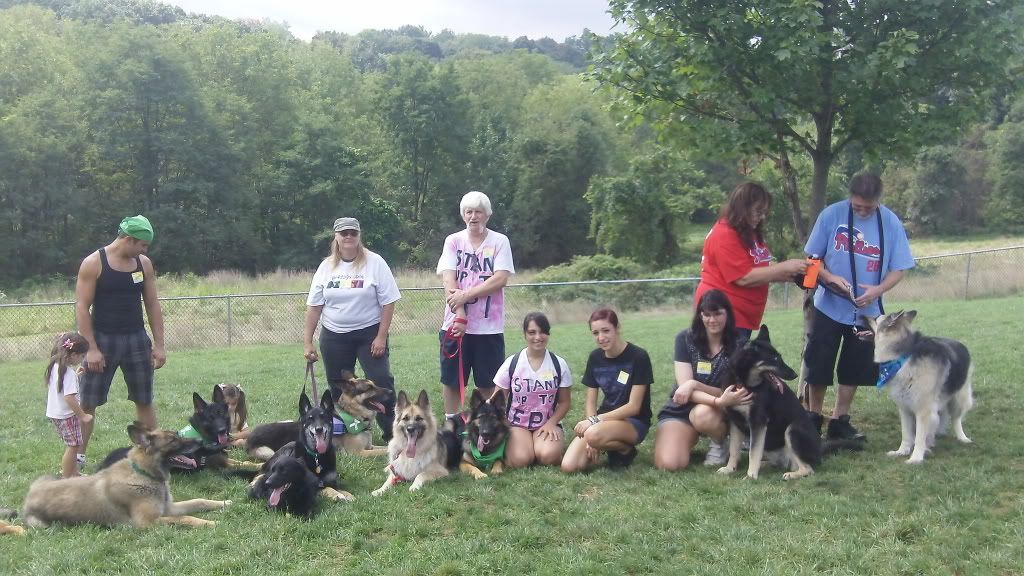 Part of Eliska, (who belongs to Krissy and Bill, not pictured), Kain in back with Nicole, Joe, Eva, Mia. Sharon with a hat on in rear with Hans, In front of them is Bandit, owned by Krissy and Bill, followed by Gypsy, and Jasmin pictured with Mike, Paige and friend, Liz not in picture, Steve in the blue Phillies shirt with Kody Grace, Diane with red Phillies shirt, followed by Diane with her Sasha.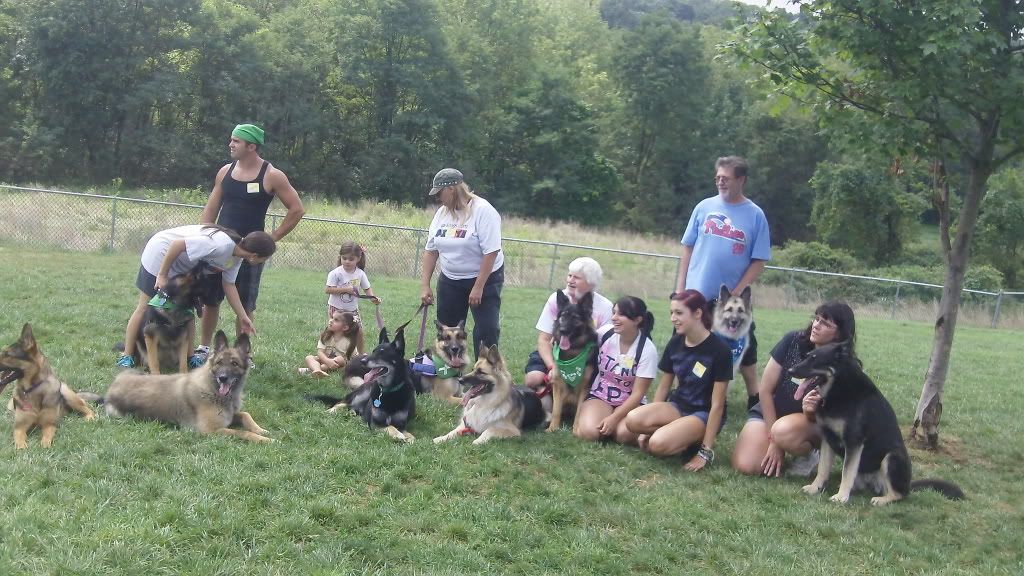 Mia, Joe and Eva
Brandon, Jennifer and Alexia with "Sasha"
Eva, Hans and Mia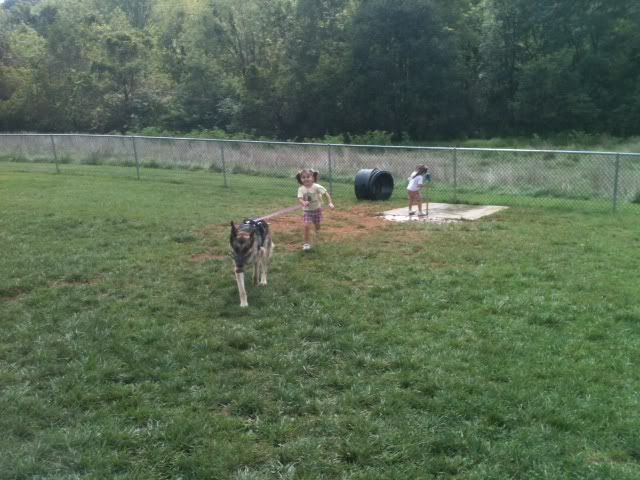 Eva "walking" Hans and Mia in background.  (This is their new best friend!)
Sharon's Hans with a Frisbee